Android TV
As a main operating system for set-top boxes, Android TV is continuing to expand at a quick pace by delivering an array of services and user experience.
Humax also applies Android TV solutions to various products and services to satisfy its customers' needs.
What is Android TV?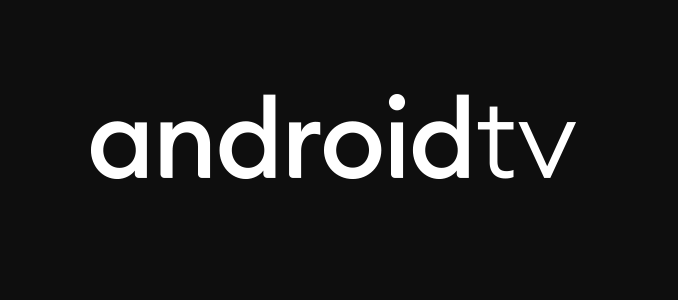 A smart entertainment platform, Android TV is the TV operating system that Google developed in-house for digital media players. It was first announced in June 2014 as the successor to Google TV.
An Android TV device is sort of a set-top box or smart TV that runs the Android TV operating system. Through Android TV, users access a variety of digital media player platforms, on-demand video apps, and network TV shows. Unlike Google TV, it features a user interface designed around content discovery and voice search, surfacing content aggregated from various media apps and services.
>> Learn More
Why Android TV?
The Advantages of Android TV
Full stack platform with the flexibility to customize and integrate with any technology partner
Google innovation brought to the living room with voice assistant and Chromecast built in
Ecosystem of apps, services, and developers to complement operator's content offer
Fast time to market, allowing for rapid building in months, not years
Integration of KEU apps
Differentiated user interface for each operator
Open Platform & Powerful Ecosystem
Pre-integrated IPTV platform
Reduced development time
5,000+ apps for Android TV optimized, including games, video services, and more
Open development environment
No need for third-party involvement
Enhanced stability
Standard application framework
Plenty of application developers
Easy catch-up of latest TV technology and more
OP tier programme supporting UX flexibility
Benefits
Always up to date with Android TV
– Our solution is developed on Android P, and we continually keep up with the latest Android TV standards.
Over 30 years of experience
– Our solution embraces all our over 30 years of diverse experience in the area of linear TV.
Turnkey solution for Android hybrid TV
– Our solution comes with a HAL layer optimized for JAVA framework that fully complies with BRCM platform.
Cost-effective, timely delivery
– Our solution comes ready to integrate all STB features that meets the needs of our customers with savings in time and cost.
Easy updates
Stable release
Features
Android TV media compatibility (MediaCAS, MediaCodec, MediaDRM, etc.)
Humax TV input services (DVB, IP, ARIB, etc.)
The extension APIs (Scheduled Record, RF-OTA, Tuner Info, OIPF, etc.)
Core modules (SI, PVR, Teletext, TV Players, etc.)
Linear utilities (DVB Parser, Subtitle/Teletext, Section Filters, DSM-CC, etc.)
ALPS (Android Live Player SDK): Live and playback player based on Google EXO Library
Humax HAL (HW Abstract Layer): Fully compliant with Android P treble standard
Our Products for Android TV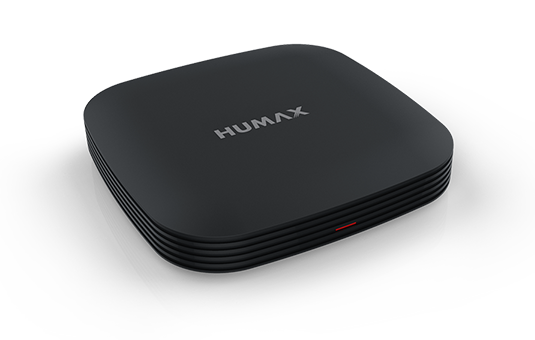 H7
4K Premium IP client STB
High CPU Performance (24,000 DMIPS) for home video entertainment
Wi-Fi 6 802.11ax 2x2 Integrated for best optimized wireless streaming service
Vast connectivity
– Wireless: Wi-Fi 6 (11ax 2x2), Bluetooth 5.0
– Wired: 1 Gbps LAN
– Data: USB 2.0
– A/V Multimedia: HDMI-out (2.1), Optical-out (SPDIF)
Video Streaming: 4K UHD (HDR, HEVC, AV1)
Android TV Q Ready
Dimensions (W x D x H): 137 x 137 x 25 mm
Sample Ready in Q3 2020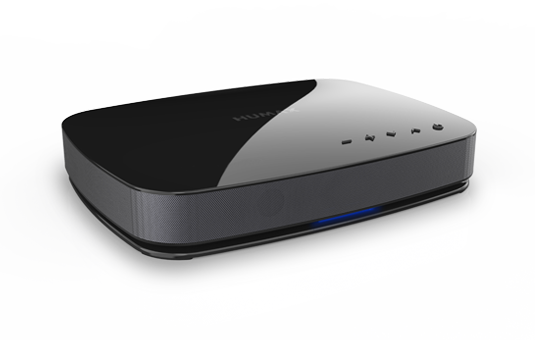 UHD Hybrid PVR Set-top Box
UHD set-top box for European retail market (Year 2020)
Broadcast: DVB-T/T2, IPTV
Android TV 9.0
Humax's Android TV Solution
CPU: Quad-core 1.8 GHz (ARM Cortex-A53)
RAM: 3 GB
Storage : 16 GB
Weight : 764 g
Dimensions (W x D x H): 258 x 198 x 43 mm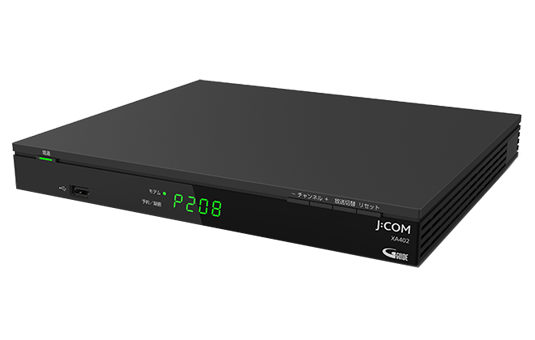 UHD Hybrid PVR Set-top Box
UHD set-top box for Japan's Pay TV Provider (Year 2020)
Broadcast: ISDB-T/S, IPTV
Android TV 9.0
Humax's Android TV Solution
CPU: Quad-core 1.8 GHz (ARM Cortex-A53)
RAM: 3 GB
Storage: 16 GB
Weight: 2.25 kg
Dimensions ( W x D x H): 360 x 218 x 44 mm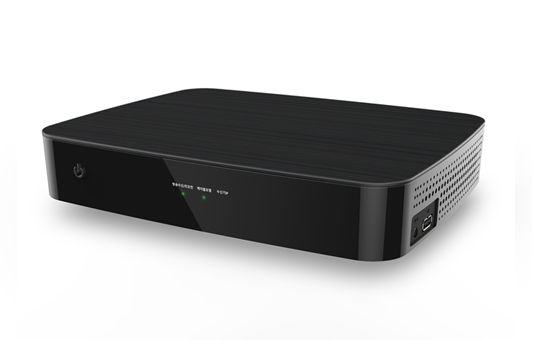 UHD Hybrid Set-top Box
UHD set-top box for Korea's Pay TV Provider (Year 2020)
Broadcast: DVB-C / IPTV
Android TV 9.0
CPU: Quad-core 1.6 GHz (ARM Cortex-A53)
RAM: 2 GB
Storage: 8 GB
Weight: 720 g
Dimension (W x D x H): 220 x 165 x 45 mm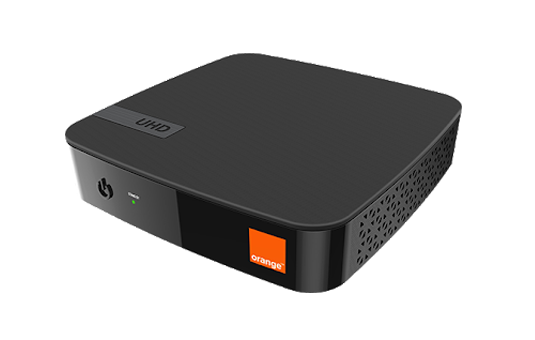 UHD Hybrid Set-top Box
UHD set-top box for Spain's Pay TV Provider (Year 2018)
Broadcast : DVB-T2 / IPTV
Android TV 8.0
Humax's Android TV Solution
CPU: Dual-core 1.5 GHz (ARM Cortex-A15)
RAM: 2 GB
Storage: 8 GB
Weight: 250 g
Dimensions ( W x D x H): 146 x 146 x 35 mm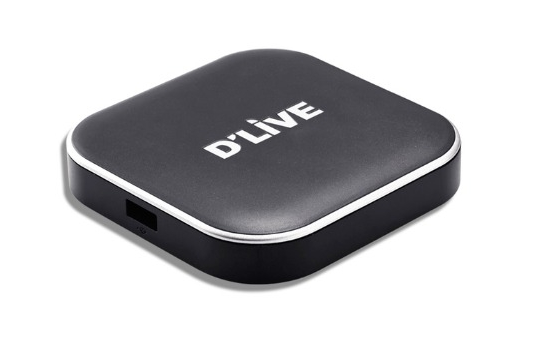 UHD OTT Set-top Box
UHD OTT set-top box for Korea's Pay TV Provider (Year 2018)
Broadcast: IPTV / OTT
Android TV 9.0
CPU: Quad-core 1.5 GHz (ARM Coretex-A53)
RAM: 2 GB
Storage: 8 GB
Weight: 150 g
Dimensions (W x D x H): 94 x 94 x 20 mm
Premium Soundbox
Premium soundbox optimally designed for TV Entertainment
Broadcast: IPTV / OTT
Android TV 9.0
CPU: Quad-core (ARM-B53)
RAM: 2 GB
Storage: 16 GB
Video streaming: 4K UHD (AV1 / Vulkan / HDR 10 / HDR 10+ / Dolby Vision / MS12 V2.3)
Dolby Atmos, SPACE ® Rendering for universal surround technology
Automatic signature sound on special contents
Max SPL. 93dB, Frequency range: 35Hz – 20kHz
2 x Devialet Diamond Woofer, 3 x Tymphany full-range speaker
Wi-Fi streaming, Bluetooth, HDMI-passthrough, ARC, Optical-in
Far-field voice recognition (built-in mic)
Dimensions (W x D x H): 410 X 110 X 90 mm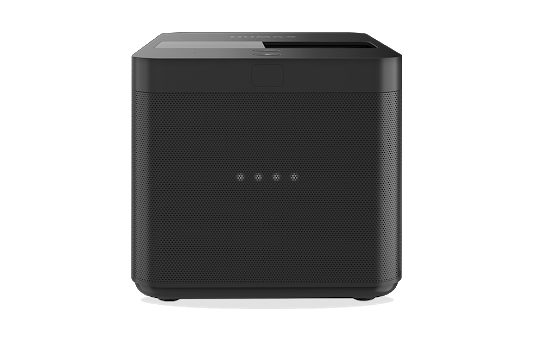 Humax Vision (Speaker & Beam Projector)
Smart beam projector (Google Assistant / Far-field voice recognition / Year 2019)
Broadcast: OTT
Android TV 8.0
CPU: Quad-core 1.5 GHz (ARM Coretex-A53)
RAM: 2 GB
Storage: 8 GB
Weight: 1.5 kg
Dimensions (W x D x H): 123.5 x 174 x 116 mm
Our Android TVs in the Media
Humax unveils the Humax H7: the world's most advanced Android TV set-top box. H7 is equipped with the latest Broadcom solution with 24K DMIPS CPU, which enables high performance and fast data processing. It also applies the new multi-access environment optimization technology WiFi6 (11.ax) to provide an optimized environment for 4K video streaming and cloud gaming… more >>

Humax announced it is supplying UHD set-top boxes with the Android TV operating system to T-Broad, South Korea's largest cable TV operator. To enhance the service competitiveness of its cable TV business, T-Broad is applying the Android TV operating system to its products and services… more >>

Contact us for Android TV
"The Android robot is reproduced or modified from work created and shared by Google and used according to terms described in the Creative Commons 3.0 Attribution License."