Car Infotainment
Car Infotainment with Convenience and Enjoyment in Mind
Humax has been developing and manufacturing a variety of audio-visual IVI (in-vehicle infotainment) devices for some great audio-visual enjoyment inside the car. With the demand for entertainment on the go surging, so has the car entertainment market, centered around systems connected to smartphones as well as mobile systems built into smart cars. Humax is responding to the growing need of our clients with products that are trendy and state-of-the-art.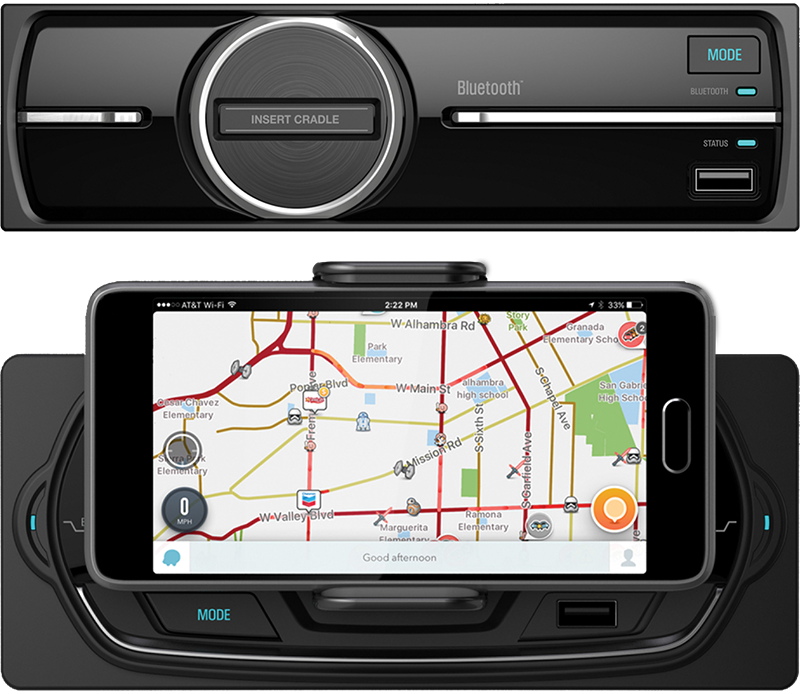 Cradle Radio
Users can simply mount it inside the car for a fully mobile, fully diverse audio entertainment experience.
Sound Box / Cradle Radio
Smartphone Cradle
Radio Tuner (N/A on Sound Box)
Bluetooth, USB, Wireless Charger
Dedicated Smartphone App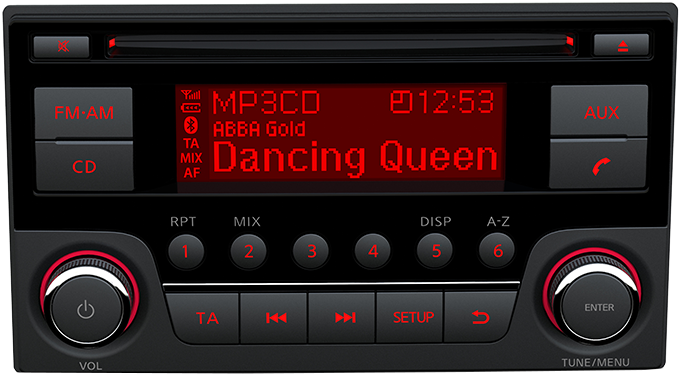 Entry Radio
Simple but reliable, this is a product of many years of research and development that stays true to the basic radio functions while offering optimal price competitiveness.
Basic Radio for Global Market
AM/FM Radio, Full-dot Matrix LCD
MP3, iPod, Bluetooth, USB
Support CAN / LIN
Color Radio
This product has a full-color touchscreen, offering a rear-view camera view and a user-friendly GUI to boot.
RVC-Supported Color Radio
AM/FM Radio, Full-dot Matrix LCD
MP3, iPod, Bluetooth, USB
Support CAN / LIN
4.3" Touch Screen
Rearview Camera Support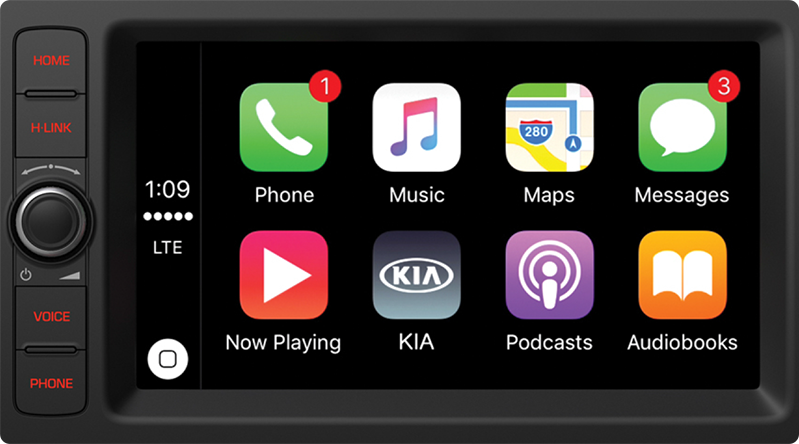 Display Audio
Display Audio comes loaded with Smartphone Projection functions such as CarPlay, Android Auto, and Carlife to maximize connectivity with the smartphone and provide users with an advanced listening experience.
Smartphone Connectivity & Media
CarPlay, Android Auto, Car Life
HTML5 Application Framework
7~8" Color Display, Radio, Medial Play
BT & Hands-free calling
Rearview Camera Support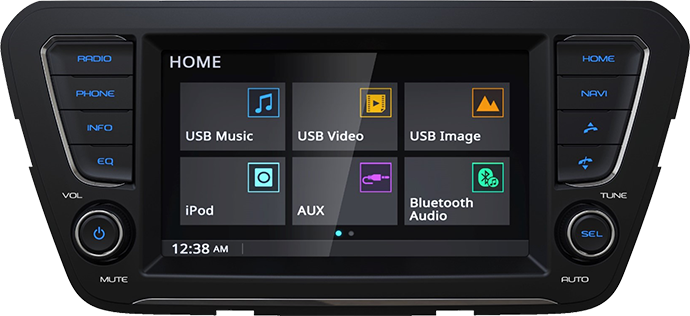 AVN
Humax is continuing to develop car infotainment products that cater to our clients' demand for integrated design and state-of-the-art specs, translating to intuitive information and great enjoyment for drivers.
Built-In GPS Navigation
7~8" Color Display, Radio, Medial Play
BT & Hands-free calling
Built-in GPS Navigation (Polstar, NNG)
Smartphone Connectivity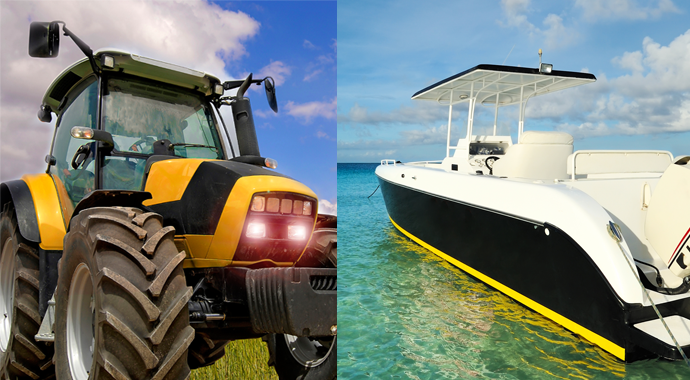 H/U for Special Vehicle
We are also actively meeting the needs of the clients that require specialized products for special "vehicles," including tractors and yachts.
Tractor / Yacht
Head Unit for Tractor / Yacht
Waterproof, Dustproof
GPS
Automotive Electronics System
Automotive Electronics Systems for the Driver's Safety and Comfort
Focusing on the driver's safety and comfort, Humax is developing an array of electronic systems and services such as AVM (Around View Monitor), ADAS (Advanced Driver Assistance System), radar modules, and antennas.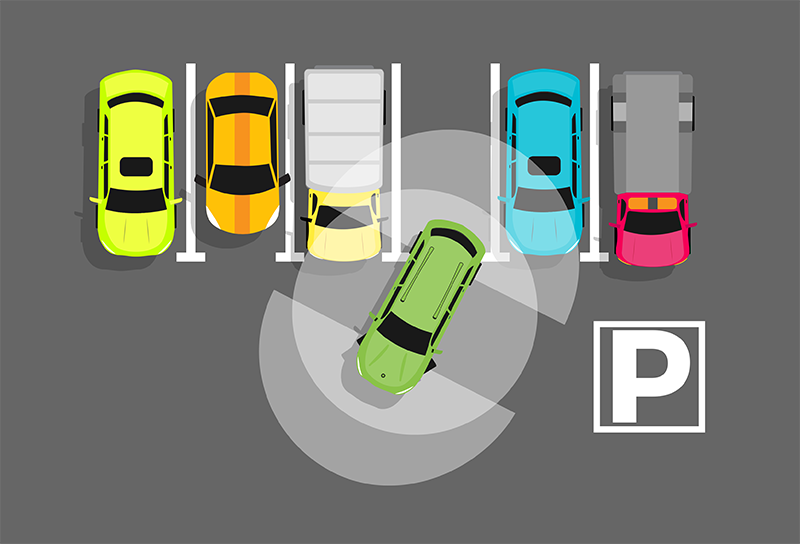 AVM
Using a 4CH or 2CH camera, AVM offers real-time view to help drivers park their cars safely and easily.
Around View Monitor
4CH SD / HD AVM
H/U separated / integrated type
2CH HD AVM
H/U integrated type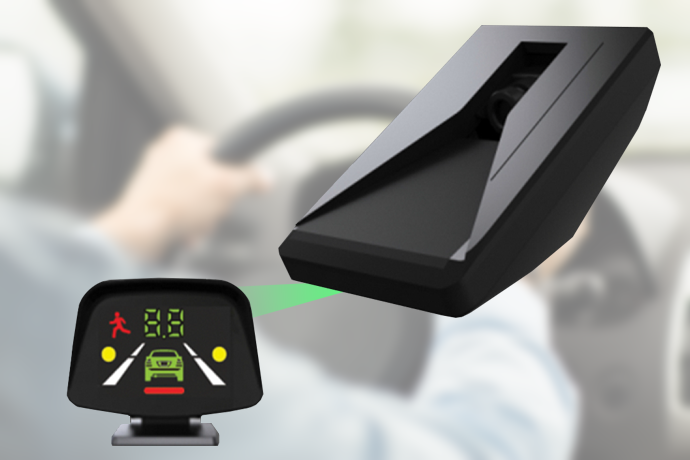 ADAS Camera Sensor
A camera sensor is provided in the head unit of the device to help drivers drive safer.
ADAS Camera
ADAS (Advanced Driver Assistance System) camera sensor
Long sensing distance (up to 120m)
FCW, LDW, FCDA, TSR, PD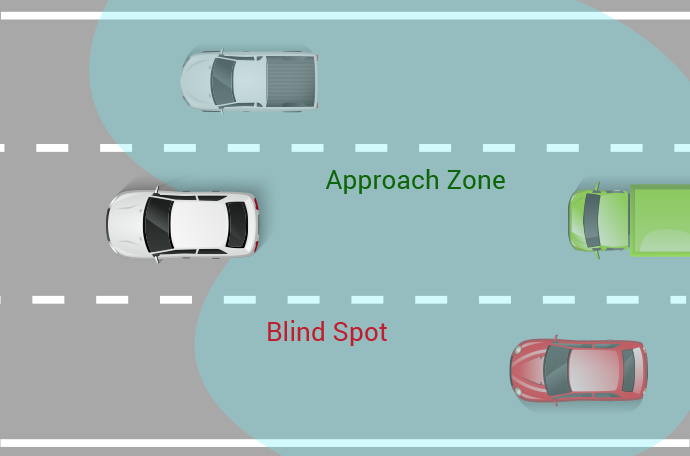 Radar Module
Humax is developing a radar module that keeps drivers safe and accident-free with an advanced technology that senses the space around the car, including its blind spots.
Radar
Rear side SRR (Short Range Radar)
Wide field-of-view(150˚)
BSD, LCA, RCW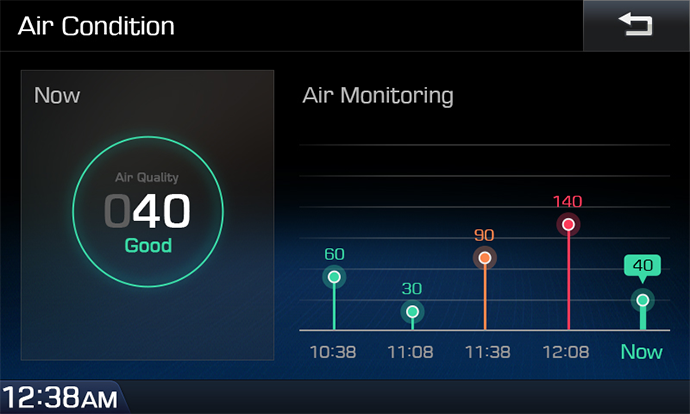 Air Quality Monitoring
Also in the works are devices that monitor the air quality inside the car real-time and purifies the air with an ionizer.
Smoke detector & Ionizer
Dust Sensor & Ionizer
Smoke detecting for Car Sharing
Smartphone App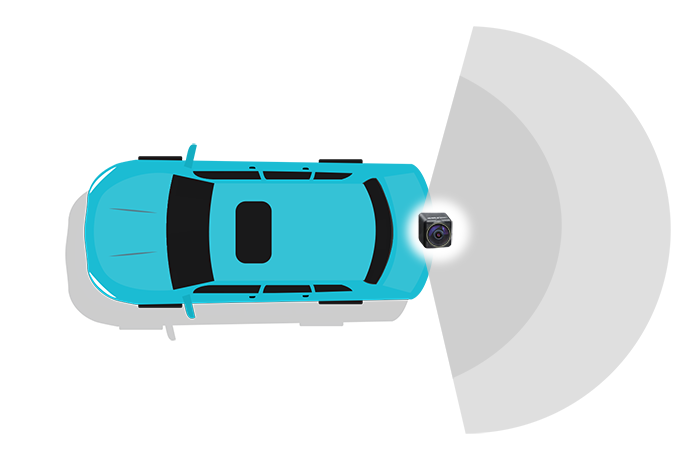 RVC & Multimedia Box
We are also developing accessories such rearview cameras and multimedia boxes to give drivers a clear view while backing up, all tailored to client requirements.
Accessories
Rearview camera (VGA)
AUX Module
USB Connector