In-Vehicle Antenna
In-vehicle antennas are an integral component in the smart car era of connected cars and self-driving cars. For the first time in Korea, Winnercom, a Humax subsidiary, has developed a combination antenna that adds GPS, DMB, HSDPA (high speed downlink packet access), and SDARS (satellite digital audio radio service) functions to the basic antenna. The combination antenna is being supplied to Hyundai, Kia, Korea GM, Renault-Samsung, and Ssangyong.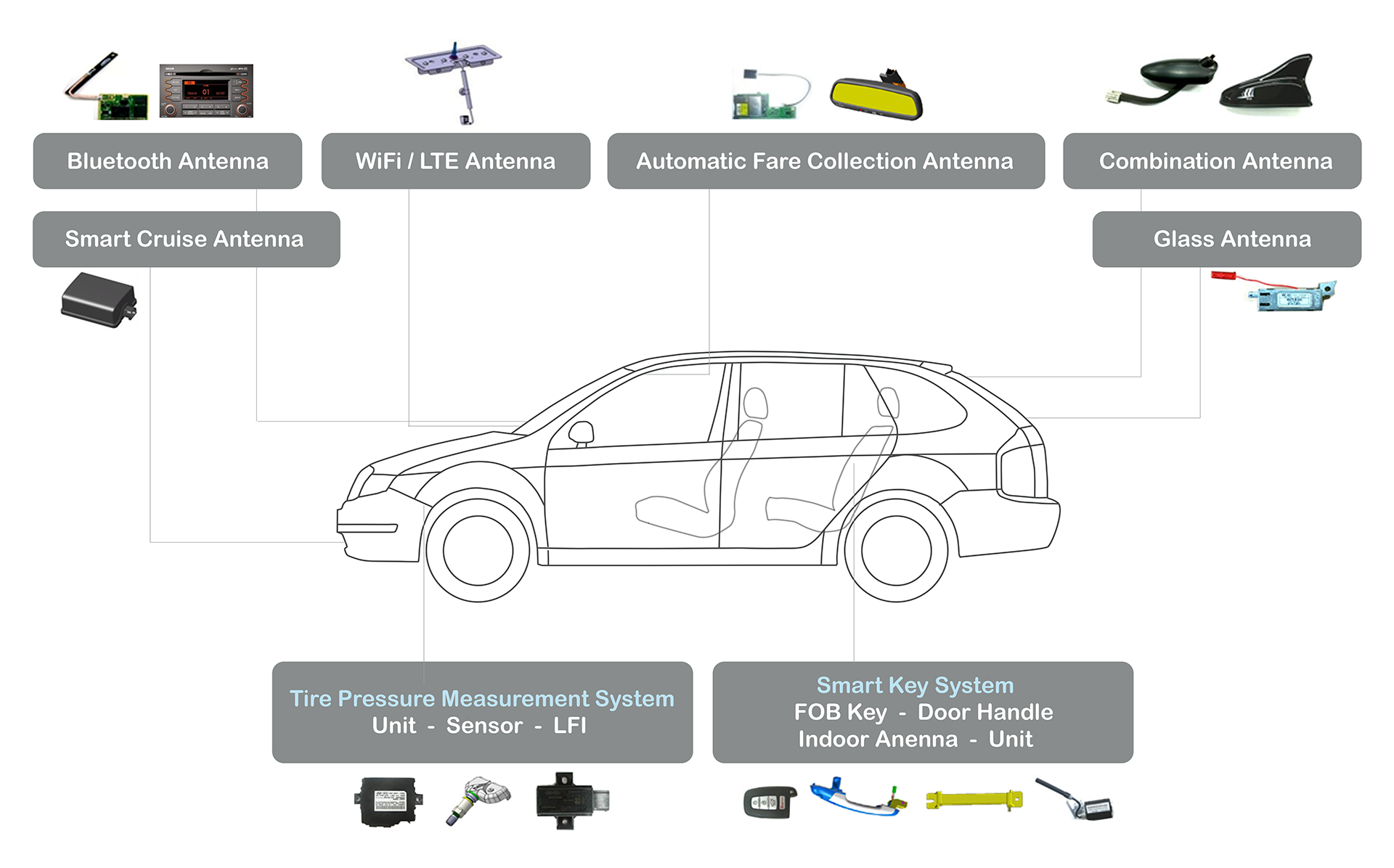 Our Next-Generation Antenna
– Tuner Integrated Smart Antenna
Our next-generation antenna is truly a "smart" integrated antenna, a seamless combination of a tuner, transceiver, and antenna. From a single combined unit, a wide array of services is at your fingertips, including radio, TV tuner, eCall, telephone, Bluetooth, WLAN, GPS, and Car2X. Intuitive controls on the head unit let you send commands to the smart antenna that is connected via MOST or Ethernet.